"Catch My Drift" with Mac Meander
Photographed by Alan Castelan
Fashion League Styles had the opportunity to chop it up with Cleveland Brown's very own, Montreal Meander a.k.a "Mac" in our recent interview at The Closet.
Head to Toe
Every professional athlete has their own approach to fashion. Some dress it up, swag it down, or switch it up every so often. Regardless of the concept, it's tailored uniquely to them!
Vann Styles of Fashion League Styles recently asked Mac : "What goes into what makes him who he is fashion wise?"
"I just kinda create my own style. Going into it, I don't look for a certain type of brand or designer, just whatever catches my attention, and see if I can imagine myself in it and how I can put it together." – Mac Meander
In addition to his own style, Mac expressed his love for shoes and would consider himself a sneakerhead.
"Only thing I really care about is shoes. I don't go out a lot so I have outfits I've never worn, but imma wear some shoes no matter what." – Mac Meander
"School Daze"
I don't know about you, but I believe every single person went through a phase where they saw themselves stylin' and profilin', especially in high school lol! Mac gave us a flashback of what he was rocking in his high school and college days: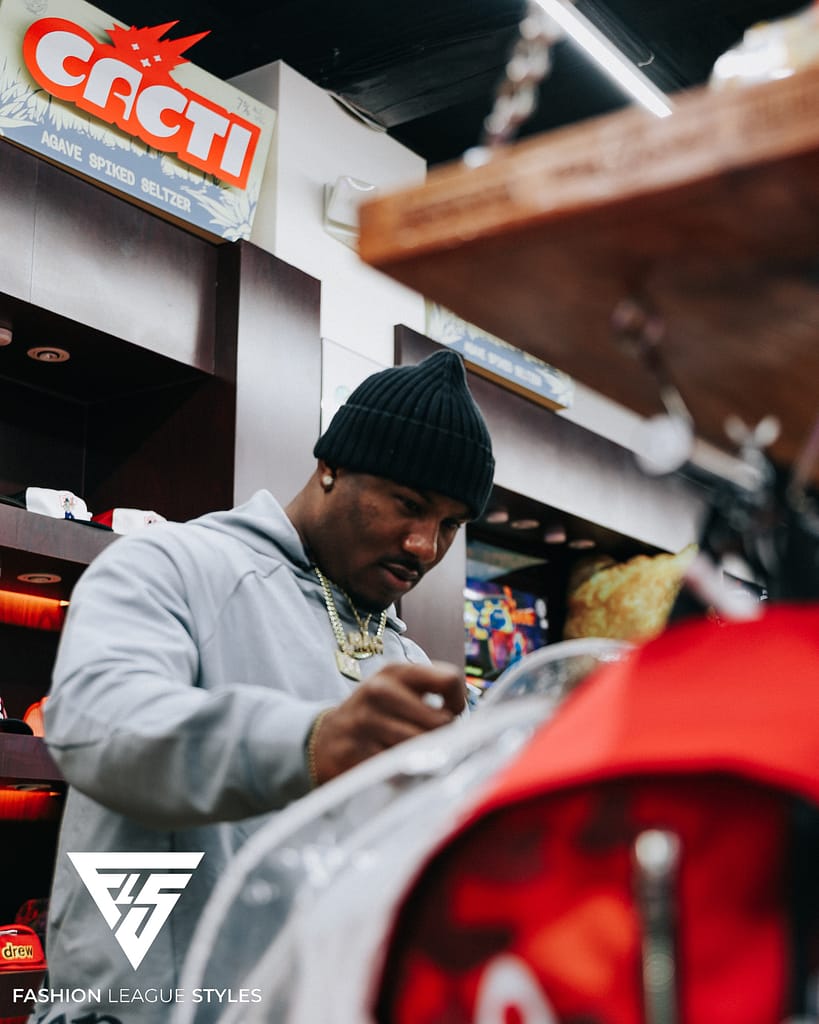 "High School I was pretty basic, baggy Levis in different colors, Polo tops, LRG, ……and for the first two years of high school, it was the tall tees and some type of Air Force Ones." – Mac Meander
Van Styles took it to the next level and asked him : "Who was his favorite artist or celebrity fashion wise growing up during that time?"
"It was boosie for the longest…and then Fabulous. I feel like he's the best dressed in the game. I don't really idolize him but if I see him in something, I'll either mimic or say I want something like that." – Mac Meander
Fun Fact : Did you know that HBCUs are known for their Fashion Wednesdays? Some call it "Hump Day, others Pretty Wednesday, or just "On the Yard". This is a day where students put on their best dressed and showcase their fashion.
However, during Mac's time at Grambling State University, he was more laser focussed on college and the field versus his fashion. But when he did go out, "He put sh** on!"
"My style at Grambling was more so athletic wear, joggers, Nike Fleece, or something like that. I go to practice, go to class and then home…. I went out enough for people to be like "Oh he knows how to dress, or he has some type of style." – Mac Meander
First NFL Game Day
With excitement coming from all sides, the first game experience for any professional athlete is one for the books.
Van Styles asks Mac : "Do you remember what you wore for the first game?"
"The travel fit there was an all gray suit that a fashion designer got for me. But the outfit going into game day, was a Purple (the brand) outfit. The pants were black with white graffiti and the shirt was white and purple with the brand on the back and something written on the front." – Mac Meander
Supportive & Smartly Styled
There's nothing like community support and having a smart strategy on how to dress!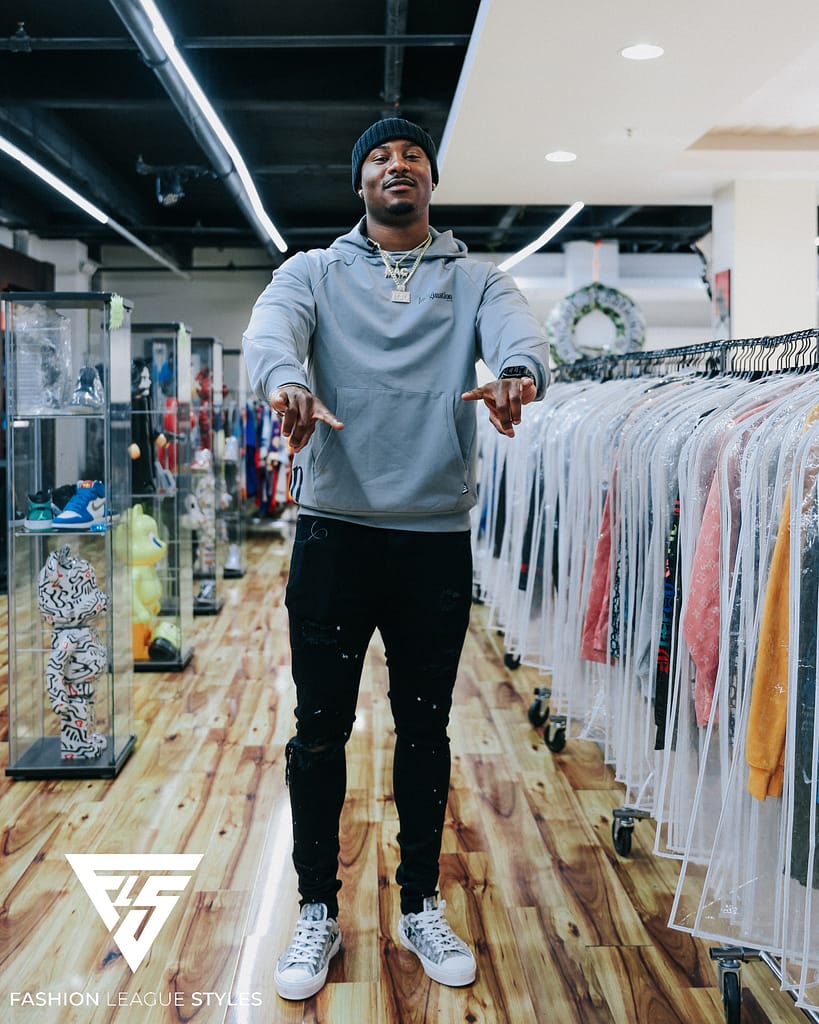 "I'm a believer in supporting small businesses. The people that reach out to me or i'll just be on IG and google and come across stuff… My mind is open to a variety of different artists and designers. – Mac Meander
"My outfit doesn't have to be expensive at all. If I like it and it's $10 dollars, I'll buy it and if it's $1000 I'll get it if I like it. It doesn't matter the price, it's what catches my attention and describes me." – Mac Meander
Who does it better…?
With a team being so large in number, there are a few players who stand out fashion wise.
Van asked Mac : "Who do you believe is the best dressed on your team?"
"I'm a realist, I think before Odell Beckham Jr. left, he was most definitely in my top 3. But right now, I would say who holds the crown would be Mac Wilson. That dude can dress, that's my dog and he be putting it on, so shout out to Mac. – Mac Meander
Off the Dome: Quick Picks
Fitted, Snapbacks, or Trucker
"Trucker hats are my goto. Right now I'm into the "Rich before the Pandemic" brand…. So I've been rocking them a little bit." – Mac Meander
Top Brands
"Homme+Femme is probably like the number one, and Nike." – Mac Meander
Adidas, Under Armor, or Nike ?
"If Adidas gave me a bigger contract than Nike, I would still take Nike. I just love Nike… Everything about Nike from the pants to the clothes to the socks." – Mac Meander
Sitting on Ice
Mac dropped some gems towards the end of his interview and mentioned that he's partnering with close friends to drop a brand that is in the works right now.
Watch the full interview to find out Mac's hidden gems and find out his personal closet trick www.fashionleaguestyles.com
Published by Raquel Marie