"Faith & Fashion" with Xavier Jones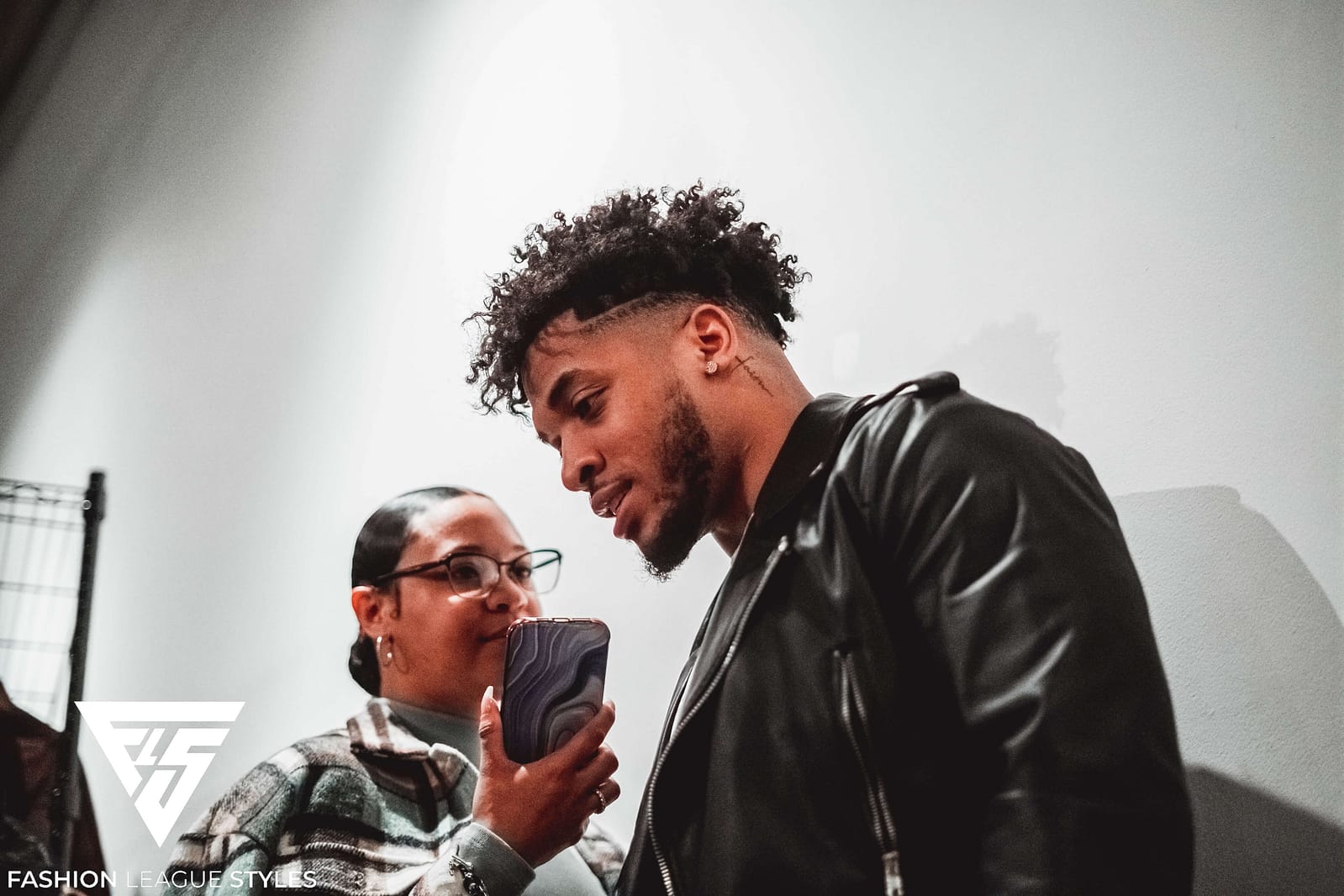 Photographed by Daniel Fedyaev
Fashion League Styles had the opportunity to interview with Super Bowl LVI Champion, Xavier Jones from the LA Rams at the 2022 Humble Over Hype, Pop-Up Experience.
Winning Culture
Being invited to the Super Bowl is the ultimate dream of any NFL player! It just hits different, and to be a part of the winning team is beyond amazing. Houston's Natve, Xavier Jones graduated from Spring High School and attended Southern Methodist University, where he held the NCAA scoring title in 2019. Fast forwarding, he now holds the 2022 Super Bowl LVI Champion title and shares more of his story.
Raquel Marie of Fashion League Styles recently asked Xavier : "How do you feel being a Super Bowl LVI Champion and how can you apply this humble event to what you're doing now?"
"I'm feeling super blessed just because I knew what I went through. From tearing my achilles and not being able to perform and on injury reserve, but you know God works in mysterious ways. I went from being all the way at rock bottom, being hurt and kinda lost in depression, to letting God really work on me and He blessed me with a Super Bowl Ring. It allowed me to still be a part of a winning culture and that's everything to be proud and blessed about, so I'm good right now." – Xavier Jones
Solid Foundation
Can we get real for a second ? The conversation surfaced about the unfortunate matters of athletes being diminished because of their beliefs. Which ultimately results in players being fearful to stand up for what they believe in. Being a true witness with your actions takes courage and determination and Xavier Jones is the epitome of exactly that.
Raquel Marie peeled back the layers and asked Xavier : "In the league, how are you able to continue to be bold in your faith and stand on a solid foundation?"
"It's all God and if you're not in the league you really wouldn't understand. Without God you're not going to make it. God gives me strength, He protects my mental, and protects me physically. The biggest thing in the NFL is that you have to have your mental right. I had a lot of time to reflect with God once he sat me down. I found a mentor, Matthew Davis, who was there whenever I needed him to work on my faith. I really grew closer to God and understood that He works in mysterious ways and He's so powerful. It's all God and I wouldn't be here without Him." – Xavier Jones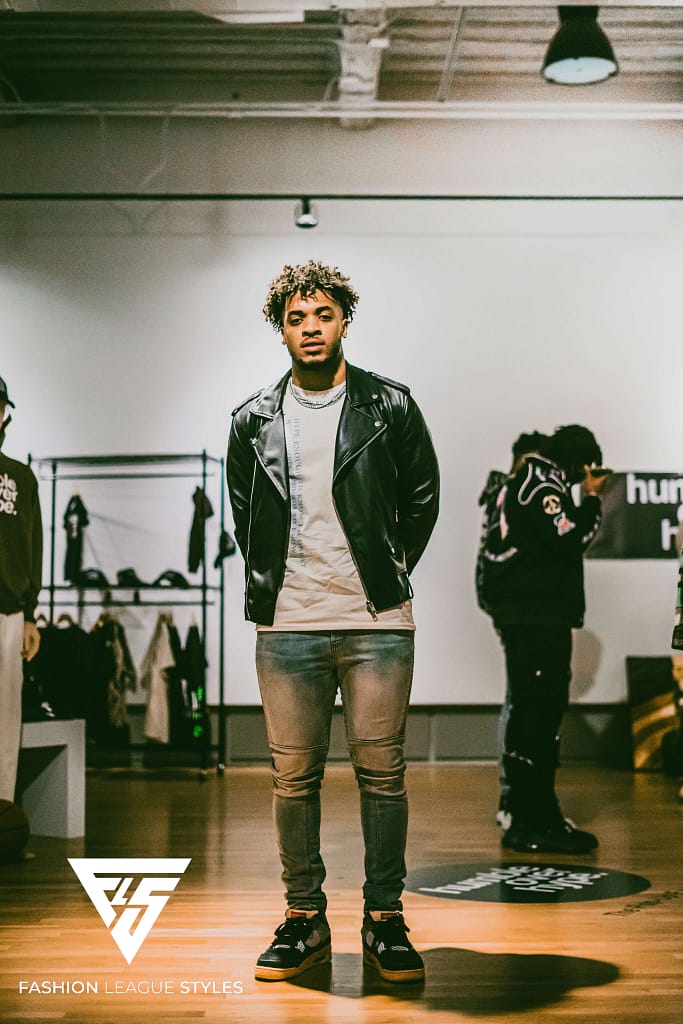 It's Who I Am…
9 times out of 10, you can tell alot about a person based on what they're wearing. When fashion is infused with personality, there's this level of swag that's introduced and makes the person who they are..
In our next question, Raquel asked Xavier : "What inspired your outfit for today and what does fashion mean to you?"
"Fashion is everything! It's a part of me and able to reflect who I am. I'm not a big designer guy but I like to put on stuff I know people may not wear. It doesn't really matter what the brand is. I don't have to be in Balenciaga, Gucci, or Louis all of the time. I have those things and throw them on as such but I just go into my closet and really put stuff together. So I've always been into fashion." – Xavier Jones
SUPER BOWL LVI
If you don't pull up to the Super Bowl decked out or dressed to impress, you failed the assignment (lol)! Luckily in Xavier's case, he understood it and got with the program! In his next response, he shares what he wore for his Super Bowl LVI pregame outfit!
"I definitely had a fit on for Super Bowl! I was wearing "Off White" with a lot of designer. I had "AMIR'S" on, I actually wore the Unions along with a "Chrome Heart "shirt on. That was probably the only game where I wanted to go all designer because it was the biggest game of the year. A lot of cameras were out, so I was like, let me go ahead and show people what I got in my closet… – Xavier Jones
In the Works
An athlete who loves fashion has the ability to create their own brand. Towards the end of Xavier's interview, he dropped some teasers about his upcoming line that'll create new waves with its unique style. He mentions that it's going to be bigger than a clothing brand and a true representation of him, so stay tuned!!
It's crazy that we're even talking about this right now, because I got something in the works. I'm starting my brand and "XJ5" is about to be out. I had been messing around with it for a very long time and I finally got it in the works so stay tuned! It'll be dope and bigger than a clothing brand but it's gonna be me, it's gonna be authentic and it'll be unisex so I'm super excited about it." – Xavier Jones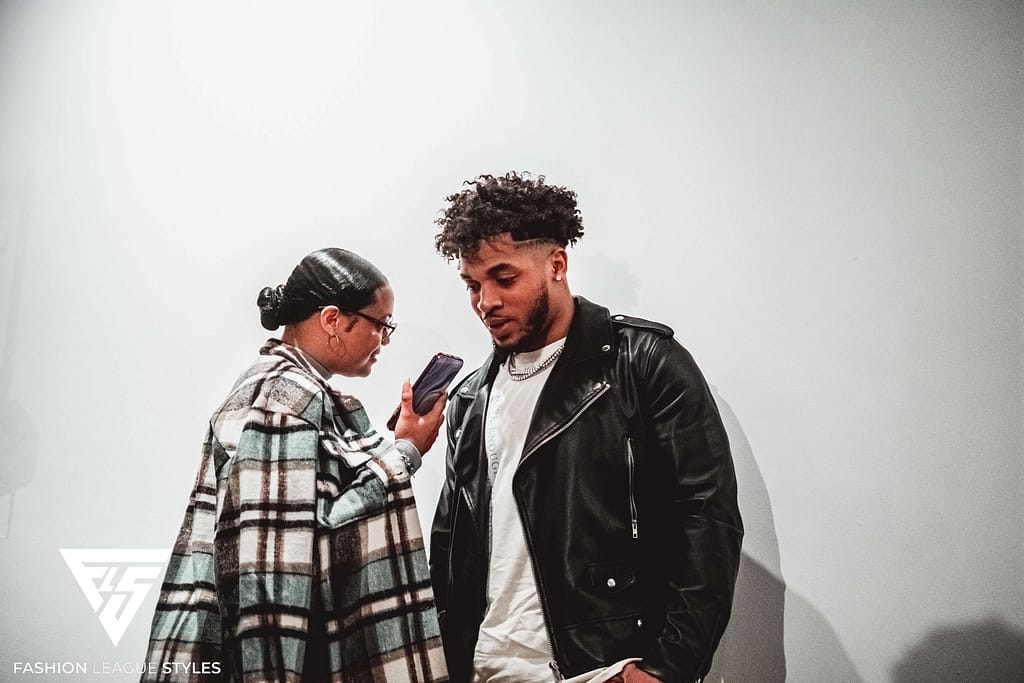 Peep the Scene…
Raquel Marie closed out the interview by asking: Is there anything else you would like to share ?
"Be looking out for me next year on the field. I'm excited to get back to playing football and be looking out for my pregame fits next year. I'll never dissapoint, humbly." – Xavier Jones
Follow us on Instagram @fashionleague_styles and catch our latest features on www.fashionleaguestyles.com
Published by Raquel Marie