"Swaggin" with DeJon Jarreau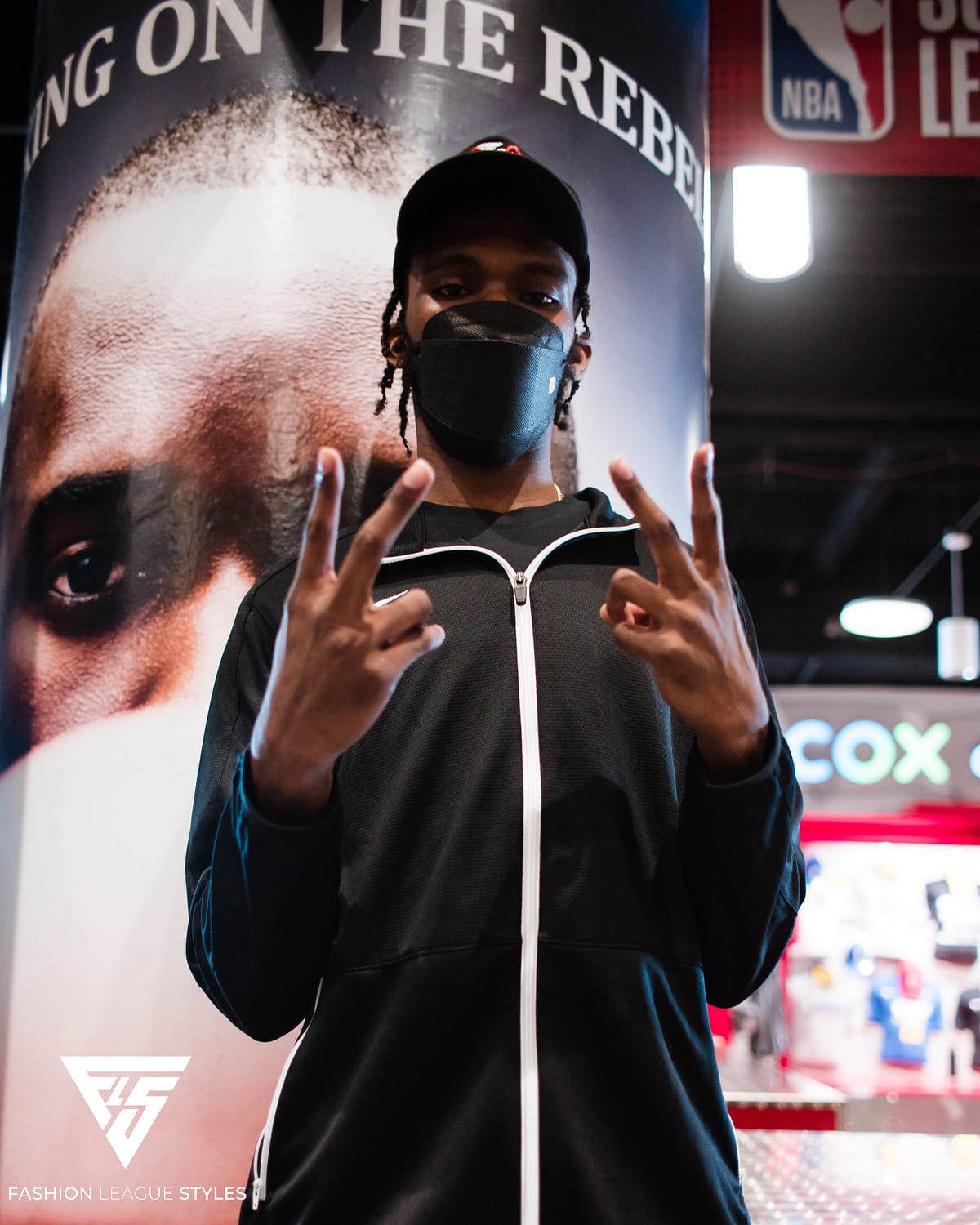 Photographed by Ludatheshooter
Fashion League Styles took it to the city of New Orleans with DeJon Jarreau known as "Deeky" in our recent interview at the 2021 NBA Summer League.
Set Yourself Apart
With over 500 NBA players in the current season, it's important to set yourself apart. Rocking something that'll make you pop out, will do just the trick. After speaking with DeJon Jarreau, he mastered the trick of standing out.
"With my fashion, I like to match, but not too much, I just put stuff together and make it stand out. If I have a loud shirt on, I'll usually do some regular shoes and vice versa, put nice pants to throw it off and a hat to top it off."

– DeJon Jarreau
Own It & Swag It
It's a must that you swag out every outfit and "own it"at the same time. There's nothing more important than having confidence in what you're wearing. Dejon recently dropped some gems on how he does exactly that.
"Just the way I wear it and put it on, I feel like It gotta be in you, not on you. You can have it on but you have to know how to swag it."

– DeJon Jarreau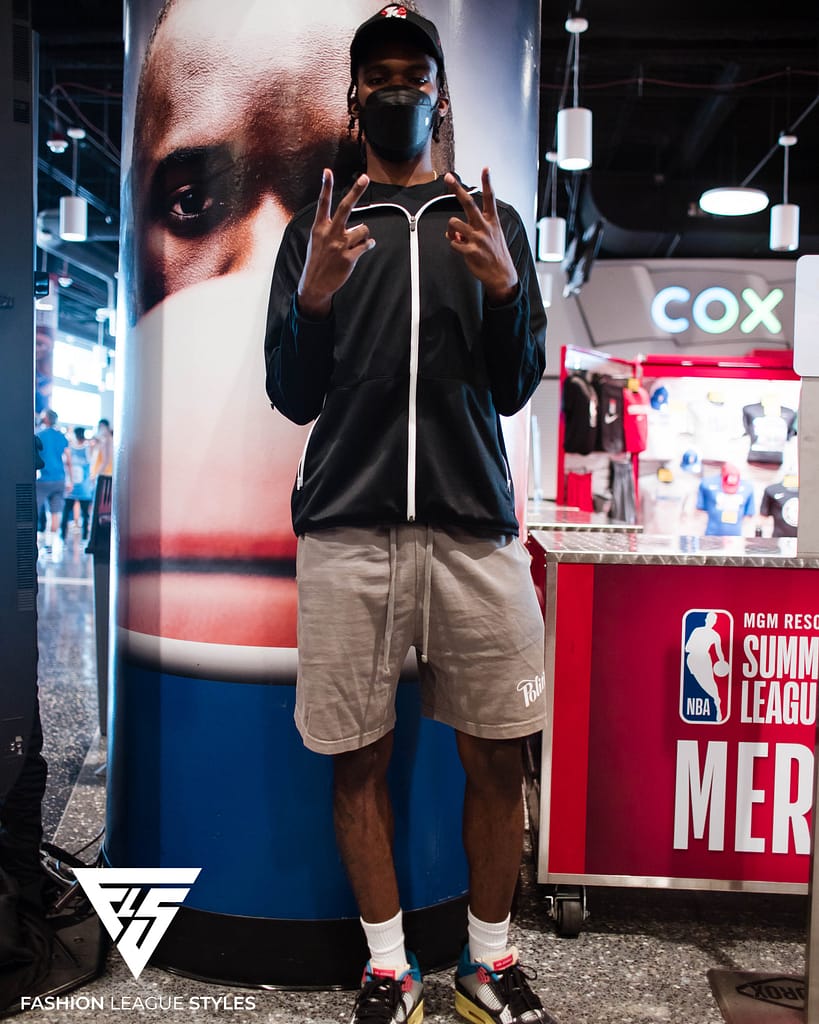 Top 3 Exclusives
Not only do you have to rock something that'll make you stand out, you have to come on the scene with exclusive brands. We asked Dejon to name his top 3 swaggy brands and he mentioned Heron Preston, Chrome Horse, and Marcelo Burlon.
"Heron Preston, Chrome Horse, and Marcelo Burlon, you know a lot of people don't even know about all of that, they just go for the Louis Vutton and Gucci, but these are exclusive streetwear brands."

– DeJon Jarreau
Louisiana Inspired
Outfits always hit differently when the inspiration derives from your hometown. Let's take it to the city of New Orleans and find out what Dejon was rocking on this past draft day.
"I had a Mcqueen long sleeve shirt on, some extendo baggy pants and the china market dunks. I also had on a "Made in the Hood" hat by a dude named Tunche from New Orleans."

– DeJon Jarreau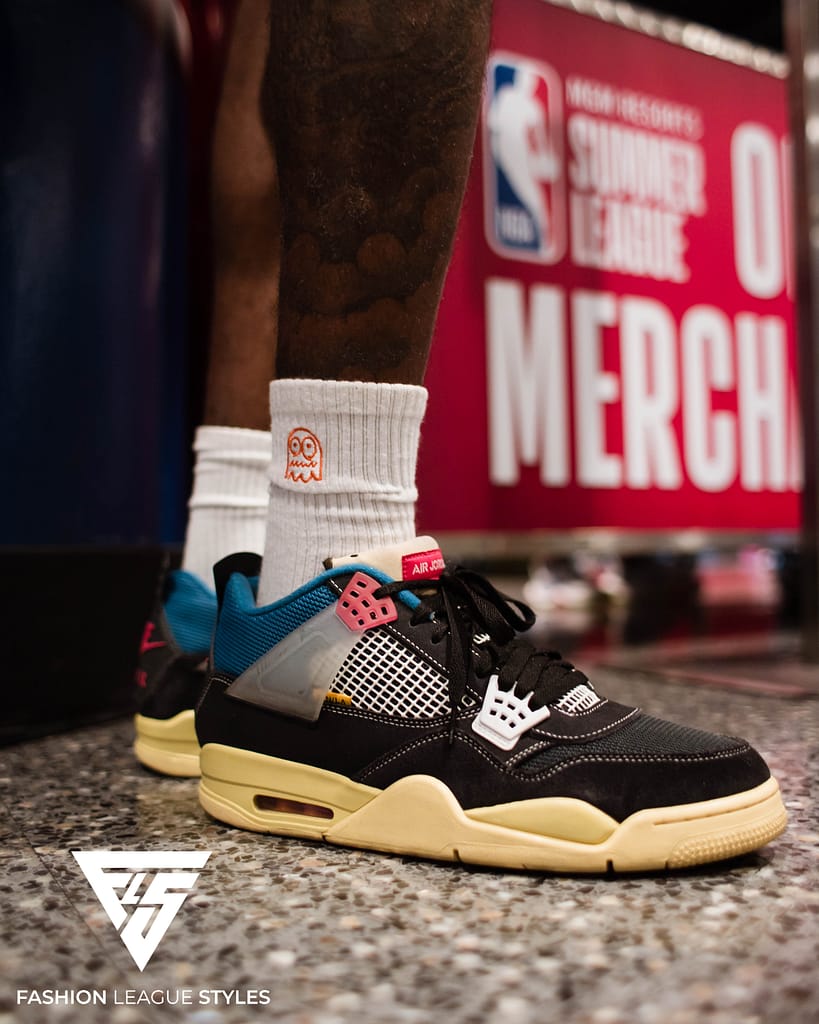 What's Next ?
When we asked Dejon what can be expected from him this upcoming season fashion wise, he just told us to be on the lookout!
"Just look out for me.. Ima have it on, off the court and on the court." – DeJon Jarreau
Follow us on Instagram @fashionleague_styles and catch our latest features on www.fashionleaguestyles.com
Published by Raquel Marie