"Taking it Back" with Gary Payton Sr.
Photographed by Ludatheshooter
Fashion League Styles took it waaayyyy back with Hall of Famer, Gary Payton Sr. at the 2021 NBA Summer League about his fashion sense and his outlook on the new generation of NBA players.
Old School vs. New School
As we all know, Gary Payton Sr. is a legendary point guard who played for the Los Angeles Lakers, Miami Heat, and Boston Celtics just to name a few. He is best known for his 13 year venture with the Seattle SuperSonics and holds franchise records in points, assists, and steals. In his recent interview with Fashion League Styles, Gary gave props to the new generation of NBA players and distinguished how the fashion in His generation was different.
"It's their generation, they like Hip Hop, flashy clothes, wild and crazy, and young people want that, so that's what it is. During our generation we wore more suits, clean cut and more baggy stuff, so I can't knock them for their era." – Gary Payton Sr.
1990 NBA Draft
Speaking of Old School, Gary took us back in time to his NBA Draft Day. He remembers exactly what he had on and the story behind it.
"It was an olive green suit, it was nice and I was stylin' so I was good! My kicks were olive green lil' hitters and it was really cool." – Gary Payton Sr.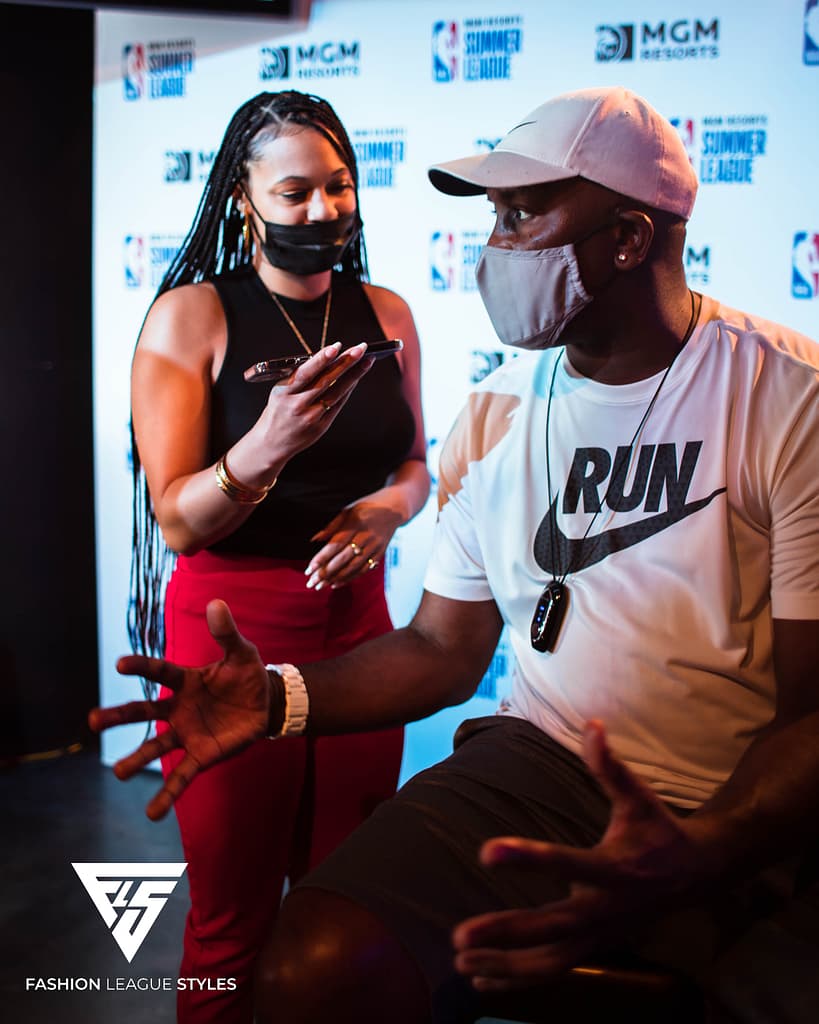 That's on GP
Everyone has that one statement piece that always pulls their outfit together. In Gary's interview, he mentioned that a hanky is his goto and fly shoes seal the deal all the time!
"One thing you always have to do is a hanky, when you have on a sports coat it'll bring everything out. But you gotta always have some fly shoes too, fly shoes will kill it off! When you do the fly shoes everybody gone be looking at your feet like…… ooooooowwweeee, that brings the suit out!" – Gary Payton Sr.
Follow us on Instagram @fashionleague_styles and catch our latest features on www.fashionleaguestyles.com
Published by Raquel Marie