"Versatility" with Jarred Vanderbilt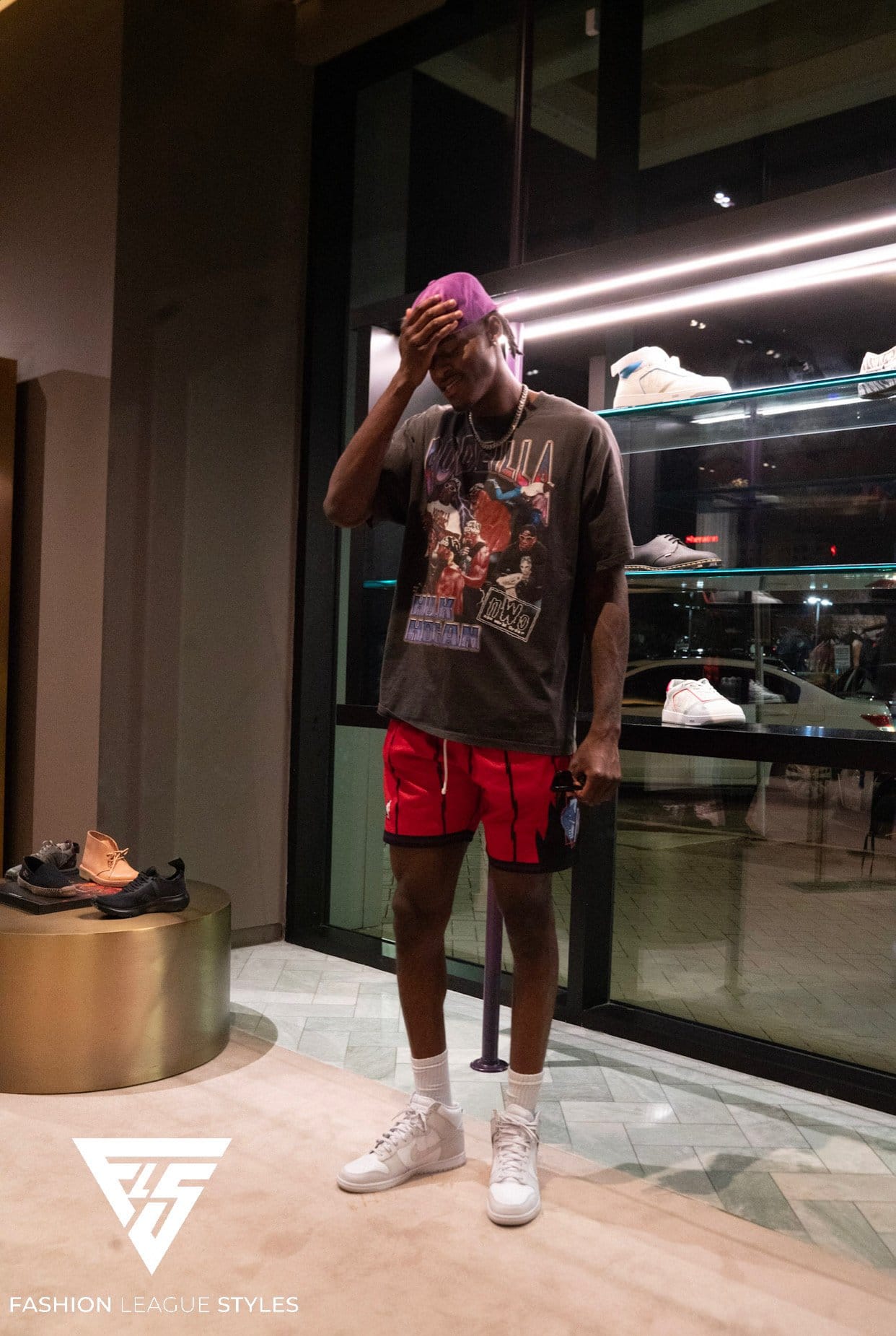 Photographed by Roderick Jordan Jr.
Fashion League Styles stepped on the scene with Jarred Vanderbilt of the Minnesota Timberwolves in our recent interview during James Harden Weekend.
Vando Vibes
Houston Native, Jarred Vanderbilt a.k.a J Vando, has pushed forward into his second round with the Minnesota Timberwolves. Growing up in a diverse city full of fashion and fame, Vando has thrived in making himself pop out style wise. In our recent interview we asked him what fuses his fashion.
"I like being creative and going with the flow. I look at certain styles and put my own twist to it and I do it on the spot without too much thought. I just find joy and comfort in putting fits together."

– Jarred Vanderbilt
Versatility
Being an athlete automatically places you on the scene! But the question is, how are you making yourself stand out? We asked Vando what distinguishes him and makes him unique fashion wise.
"I feel like I'm versatile and put things on differently. Being able to read the room and the occasion, I can dress casual, business-like and switch it up."

– Jarred Vanderbilt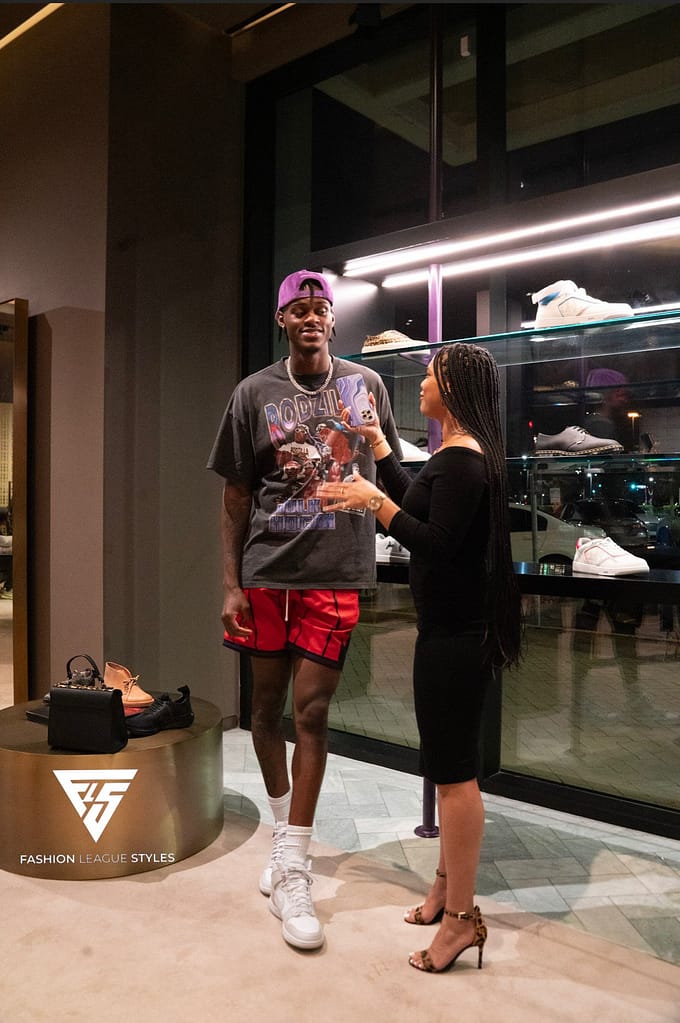 Confidence is Key
At some point within any industry, the beginning level is ground zero. In order to level up and make a name for yourself, you have to step into who you are and own it.
J Vando gave advice and shared key points for athletes who are new to the game.
"With fashion, I would just say "Be You", be confident in what you're wearing and how you feel. If you like stepping out of the box or staying in your lane, just go with it! If you feel confident and good wearing it…… just wear that sh**t."

– Jarred Vanderbilt
Top it Off
As we all know, every athlete has their favorite apparel item that tops off their outfit. In our interview, we asked J Vando what his signature piece was.
"I like hats and I feel like a hat completes the fit for me!"

– Jarred Vanderbilt
What's Next ?
One major thing that stood out to me during Vando's interview was his passion for community and highlighting rising brands. After we asked him what can be expected of him this upcoming season, he mentioned being versatile and putting brands on.
"Continuing with versatility, I try to wear brands people don't know about. I feel like I'm big on black owned businesses that are coming up and put them on as opposed to wearing balenciaga or Louis since they've already made a name for themselves. So for this upcoming season my plan is to promote more of the lowkey brands."

– Jarred Vanderbilt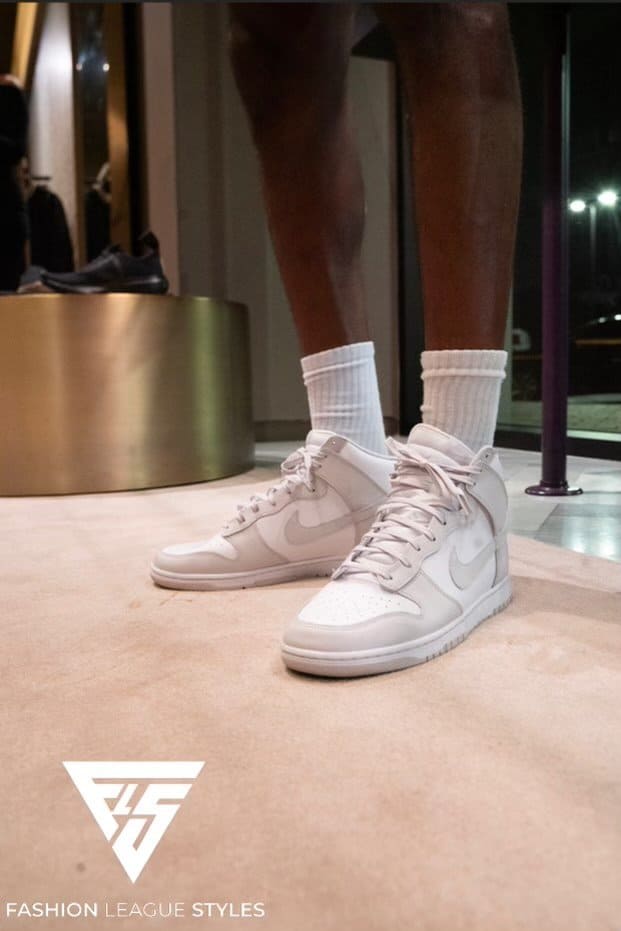 Follow us on Instagram @fashionleague_styles and catch our latest features on www.fashionleaguestyles.com
Published by Raquel Marie